API Self-Service Guide
Languages
This guide is also available as a PDF in the following languages:
Overview
This guide serves as a quickstart to access Sabre API resources.
First steps include:
How to become a Sabre API user
If you are already a Sabre customer, contact your Sabre Account Representative to discuss working with Sabre APIs.
If you are not already a Sabre customer, we're glad to hear you wish to use our APIs! Check out our Discover Sabre page to learn more about what we do. You'll find additional information that will help you learn more about Sabre, and resources to help you get started with us today.
Are you moving your existing travel business to Sabre? Visit Switch to Sabre to get started today.
If you have any questions prior to signing up and would like to speak to a Sabre representative, scroll to the bottom of the Switch to Sabre home page to Contact Us.
If you are a 3rd party technology provider, please visit Sabre Developer Partner Network to learn more about how to get started with Sabre today.
Password management
Passcode reset tips
If you are receiving the USG AUTHENTICATION FAILED error when trying to use one of our APIs, your EPR might be locked due to more than six (6) invalid sign in attempts. To avoid this error, ensure you are using the correct passcode for the EPR.
Check out our Password Management for Sabre APIs Page for information on how to establish security questions for your EPR. After establishing these questions, you can restore your Web Services credentials on your own.
Locked EPR
If your EPR is locked, and you have not yet established security questions, contact the Web Services (WS) Support team at webservices.support@sabre.com to get your WS credentials restored.
Your WS agent will provide a temporary passcode. Refer to Password Management for Sabre APIs Page to set a permanent one afterward.
Keep in mind that temporary passcodes expire in twenty-four (24) hours upon issuance, and once expired, a new temporary passcode must be requested from the WS agent.
Accessing resources
The following section contains documentation and sites that will assist you with errors, workflows, and general questions.
Finder
Refer to Finder for information on general details, like passenger types, specific carrier workflows, optional qualifiers, ticketing errors, TJR settings, etc.
Note: To access Finder, you must log in using your Sabre EPR credentials.
Finder allows you to find information that isn't directly related to APIs, but rather general functionalities of the Sabre system and relevant information. For example, if you receive an error message with short text like this one:
<Message

>
FAIL VERIFICATION-ADDRESS AND ZIP ERROR
</Message

>
<Message

>
CONTINUE TICKETING Y OR N
>
>>
<
.
>
</Message

>
<ShortText

>
ERR.SWS.HOST.ERROR_IN_RESPONSE
</ShortText

>
You can look for the <Message> text in Finder to search for common reasons and possible solutions: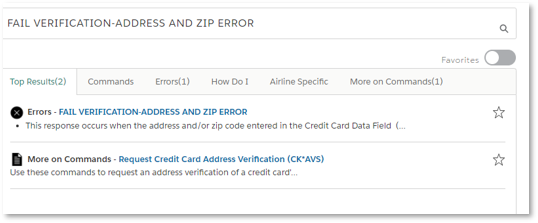 You can also use the index to search by topic: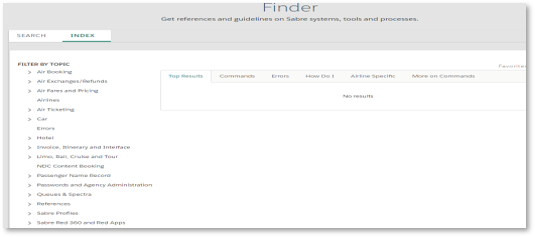 You can also find a dedicated page for each airline that includes connectivity level and active functionalities (interactive seat map, refunds, etc):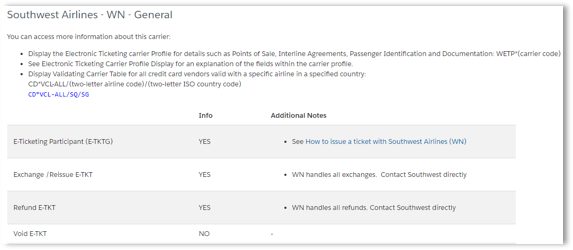 Dev Studio
Once you have created a free user profile on Dev Studio, you can start searching for specific API documentation from the top navigation:
Navigation

Or use the search box:

Look for the service you are using as described in the ActionCode of your request:
<eb:Action>EnhancedAirBookRQ</eb:Action>
Dev Studio houses APIs for Travel Agencies, Airline Carriers, and Hospitality, so make sure to filter your results by Travel Agency:
Versions
Once you find the API you're looking for, check that the version on the page corresponds to the version you are currently using:

In the above example, the version is 3.10.0.
REST API documentation
For REST APIs, select the documentation you would like to view from the version drop-down (all APIs default to the most recent version):

Click on the Reference Documentation tab to view the API's fully documented specification, or the Help tab to view the developer guide:

SOAP API documentation
For current documentation, click the Resources tab. Within the Resource tab, you can find request/response schemas, design documentation (defines elements and attributes, and sometimes the equivalent host commands), sample code, WSDLs, common schema, and more: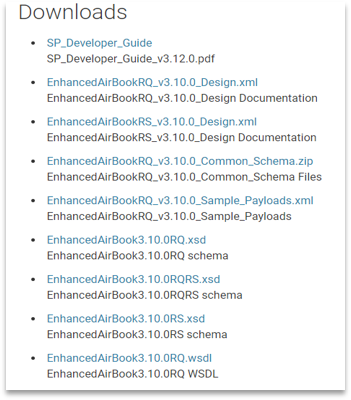 To view developer guides that include details on functionality, element descriptions, and error codes, click the Help tab:
Note: If there is no Help tab present on the page, be sure to check the Resources tab for any legacy PDFs.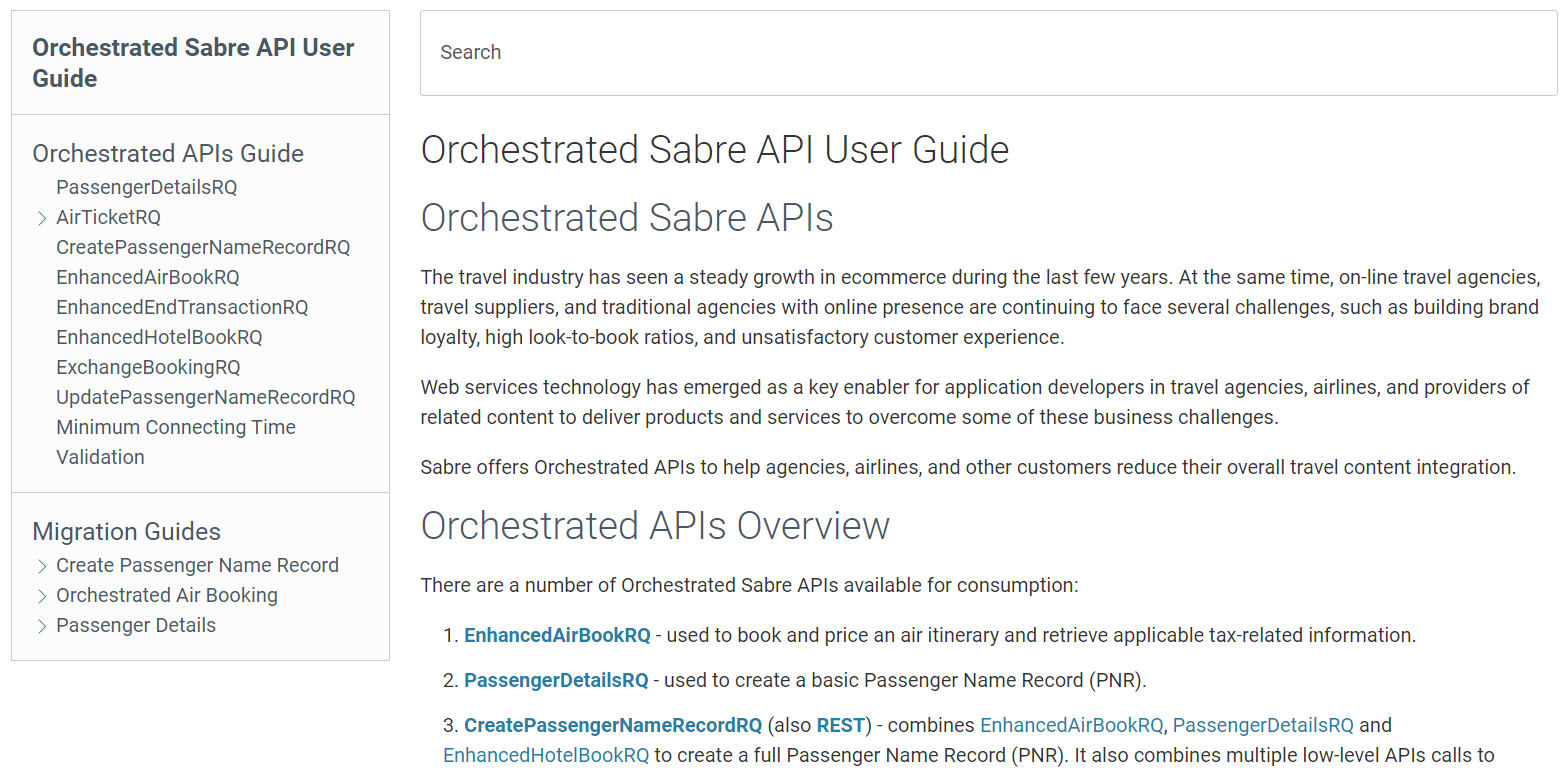 To see documentation for previous versions, click the Legacy tab at the top of the page for SOAP APIs:
Useful links
1. Workflows
Dev Studio houses common use case documentation that showcases how to string certain APIs together to achieve a desired result. To find this information, visit Guides > Airlines and Travel Agencies > Workflows.
2. Stack Overflow
Visit the Sabre Developer community on Stack Overflow.
3. Guides
Navigate to Dev Studio > Guides > Airlines and Travel Agencies to find out how to get started with Sabre and dive into our developer-specific documentation.
4. API Collections
View our PostMan collections by navigating to Dev Studio > Discover > GitHub Links or by visiting the following links: